The History of Electric Fans That Intrigues Us All
Electric fans are one of the biggest inventions of mankind and yet they aren't talked about as much as they should be. But since there are a lot of people like you, and like us, who are intrigued by the history and evolution of electric fans, here we have compiled some interesting information that will give you an idea of how electric fans came into being and how they evolved over the years.
The Early Days of Invention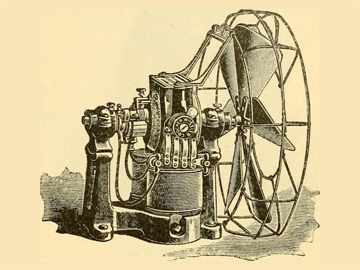 Image Source
https://www.familytreemagazine.com/history/cooling-trends/
The invention of the electric fan is credited to Dr. Schuyler Wheeler who invented the first electric fan in 1882. Later, Philip Delph, introduced the concept of electric ceiling fans in 1882. Philip later got his invention patented in 1887.
Gaining Ground in the West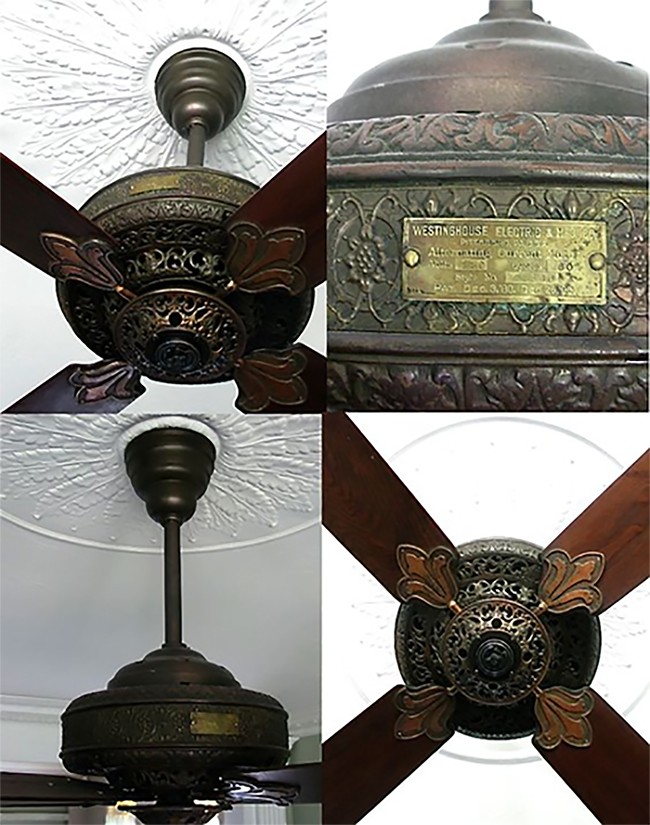 Westinghouse Ceiling Fan CircaImage Source : https://in.pinterest.com/pin/213006257347727901/
Ceiling fans first became available to the masses in the US, in 1910. The electric ceiling fans became a hit among Americans by the 1920s. Some of the prominent names that manufactured and successfully marketed the novel concept among the American masses were Emerson Electric, Hunter Fan Company, Westinghouse Corporation, Century Electric and Robbins & Myers.
Evolving for the Better
Emerson Silver SwanImage Source –
https://in.pinterest.com/pin/572309065148915672/
The year 1932 holds great significance in the fan manufacturing space. It was the year when Emerson Electric, one of the giants of the fan manufacturing industry, introduced Silver Swan whose design was a major hit. Based on a yacht propeller design, the fan used aluminum blades and the best part about this fan was its significantly reduced motor size.
Meanwhile in Other Parts of the WorldBetween 1890 and 1945, while the American manufacturers continued to better the electric fans, their European counterparts, too, were making some great strides. Some of the most prominent European electric manufacturing names included CGE, Crompton Parkinson, Metropolitan, Ercole, Marelli, Kingston and Vickers Siemens.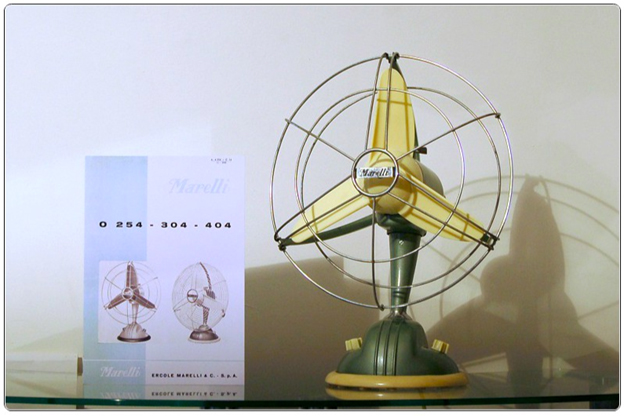 Table Fan ERCOLE MARELLI made in Italy, 1950Image Source –
https://www.specialblu.it/en/fans/355-table-wall-ercole-marelli-mod-o-304-italy-fan.html
In Italy, the electric fan revolution was led by Ercole Mareli. He not just started the production of electric fans in Italy but also made some significant improvements to the big bulky fans that were being produced in America. The fans he produced were much lighter and far more graceful. His fans soon grew popular and by the late 1920s his company was producing and exporting around 100,000 fans, every year, to all parts of the world.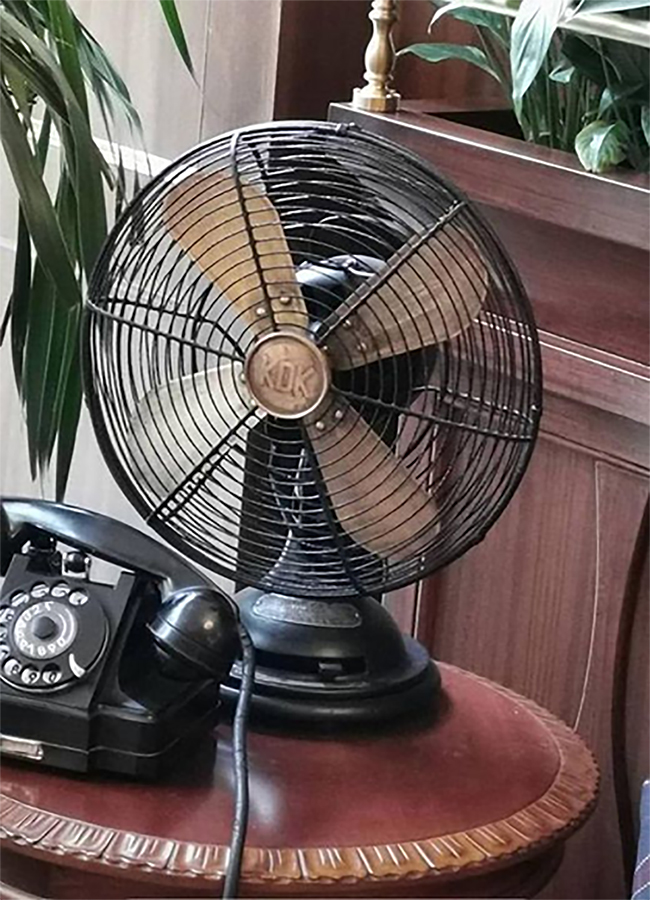 KDK Table FanImage Source –
https://www.facebook.com/kdkleaderinfantechnology/posts/the-kdk-brand-was-founded-in-japan-in-1909-it-is-an-acronym-for-the-japanese-com/2080130358744637/
Kawakita Denki Kigyousha, popularly known as KDK, is a Japanese fan manufacturing brand that was the first to mass produce electric fans 'Typhoon Type' in Japan, in 1913. Later, in 1921, they launched Japan's first ceiling fan.
Enter Indian Fans in a big way in 1930'sIndia was not to be left behind. The history of Indian Fan Industry is fascinating with various large units setting up in Calcutta . It all started in 1930s and by mid 1940s there were quite a few large manufacturers and well established brands. well established .For detailed history read separate blog here.
Indian Fan Industry – How it all began
And the Story Continues …Electric fans have come a long way. From being those big bulky fans made of heavy iron/steel bodies, electric fans have transitioned into the latest sleek stylish fans that are not just lighter and smaller but also far more efficient in terms of performance. In fact, today, you would see a whole new world of fans that includes bladeless fans, large tower fans, designer fans and more.
References
https://www.youtube.com/watch?v=dxBtVKoWHWo https://www.fancollectors.org/fanhistory.htm https://en.wikipedia.org/wiki/Fan_(machine) https://www.aireserv.com/about/blog/2015/august/the-evolution-of-the-fan/ https://marellifan.wordpress.com/2018/10/19/history/ https://kdk.jp/about-us/our-history